marshvile dental values
What we stand for
Relationships
Brighter smile and better vibes. We look forward
to getting to know you and your family!
Care
Rest assured. Our latest technologies
are available with each visit!
Professionalism
Our highest calling is to bring you the
best possible experience each visit.
get to know us
Fully dedicated to your dental health
"Find your happy place here at Marshville Dental! It's our pleasure to serve you and learn about your oral health goals while maintaining a welcoming and professional environment at all times. Our highest calling as a staff is to love our neighbors, and we look forward to meeting your expectations each step of the way."
– Dr. Brenton M. Bundrick
Marshville Dental
Meet our team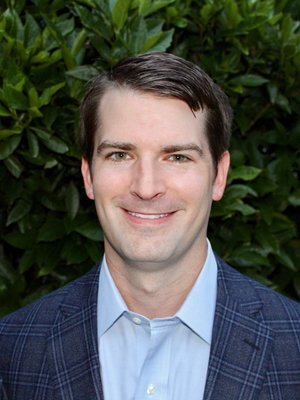 Dentist
Brenton M. Bundrick, D.D.S
Dr. Brent Bundrick was raised in Huntsville, Alabama. Upon graduating Huntsville High School, he attended Auburn University, finishing with a degree in Biomedical Engineering. Brent met his wife Amy, a Charlotte native, and they moved to Chapel Hill where he attended UNC School of Dentistry. After completing his DDS, Brent worked in group practice before deciding to open his own office. Brent and Amy love the Piedmont and are excited to be back! When not practicing dentistry, Brent enjoys spending time with his wife and 4 children. Dr. Bundrick is now providing exceptional dental care to the Marshville, North Carolina community.
Office Manager
Melissa
My name is Melissa. I was born & raised in Union County and graduated from Forest Hills High School. I am the mother to three awesome boys, Taylor, Michael and Connor. I have two beautiful grand-daughters, Harper and Emery, and I married my high school sweetheart of 29 years and counting - Matt. I enjoy spending time with my family, attending church and Jeeping! I joined Marshville Dental in March of 2020 after being in Neurology 15+ years. The passion this office has for patients is amazing and I couldn't think of a better place to be. Best of all, it is always great to provide excellent service to friends and family of the Marshville Community.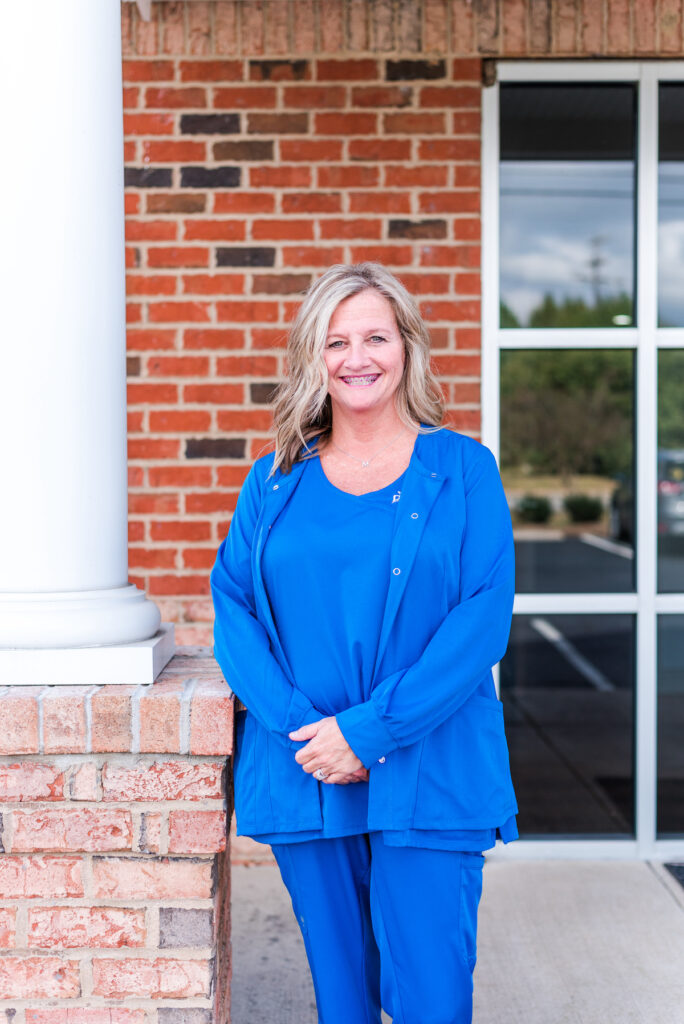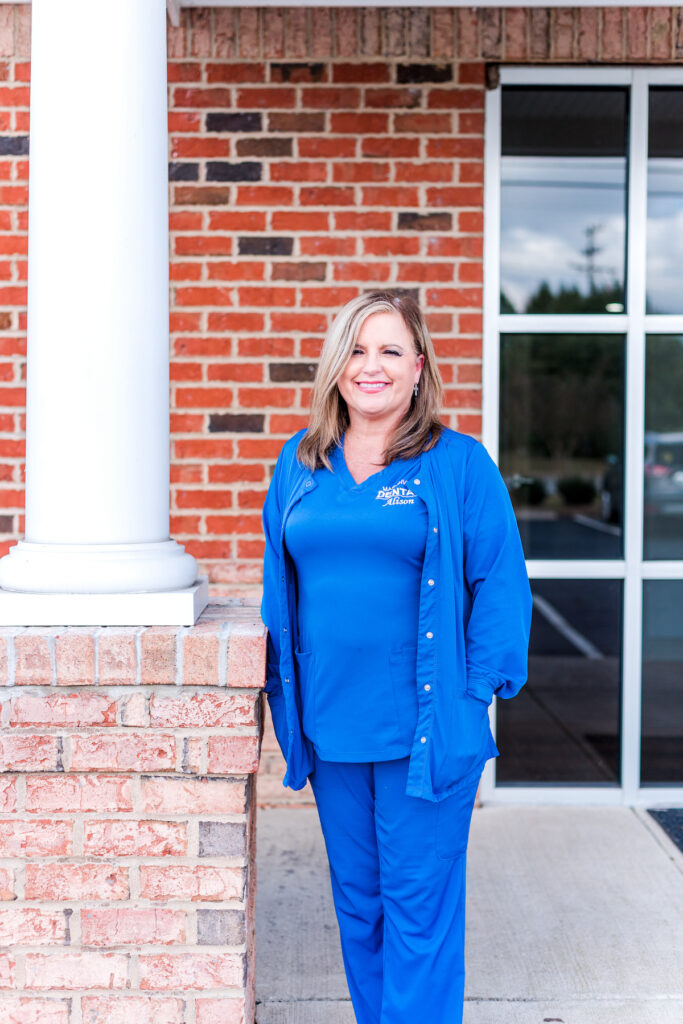 Dental Assistant
Alison
My name is Alison and I was born in Cheraw, South Carolina. I fell in love with dentistry at a young age, because it allows me to care for others that might be experiencing pain or self-esteem issues due to their teeth. I have 5 rambunctious grandchildren that I enjoy spending time with, and I also enjoy gardening and exercise. I am happy to be part of a small town practice and love getting to know our patients. Marshville Dental is an all around great fit for me.
Dental Assistant
Sarah
Hi my name is Sarah, I grew up in Union County and graduated from Piedmont High School. In my free time I enjoy spending time with my husband, Jonathan and our German Shepard, Shadow. I love my job and the values that Marshville Dental embodies. Our patients are wonderful and I have enjoyed getting to know them!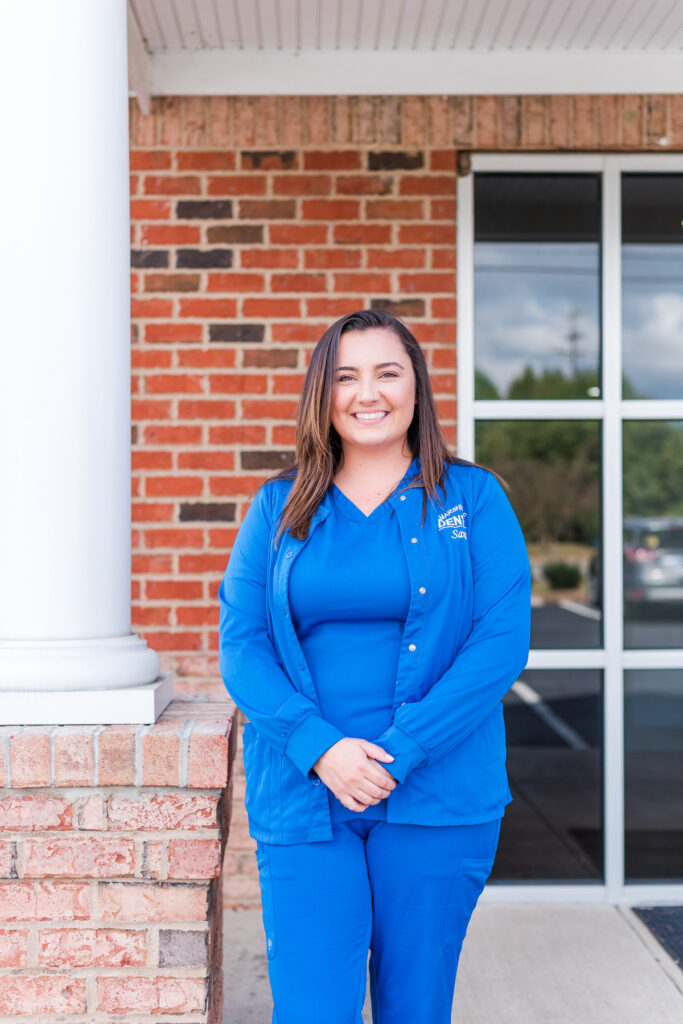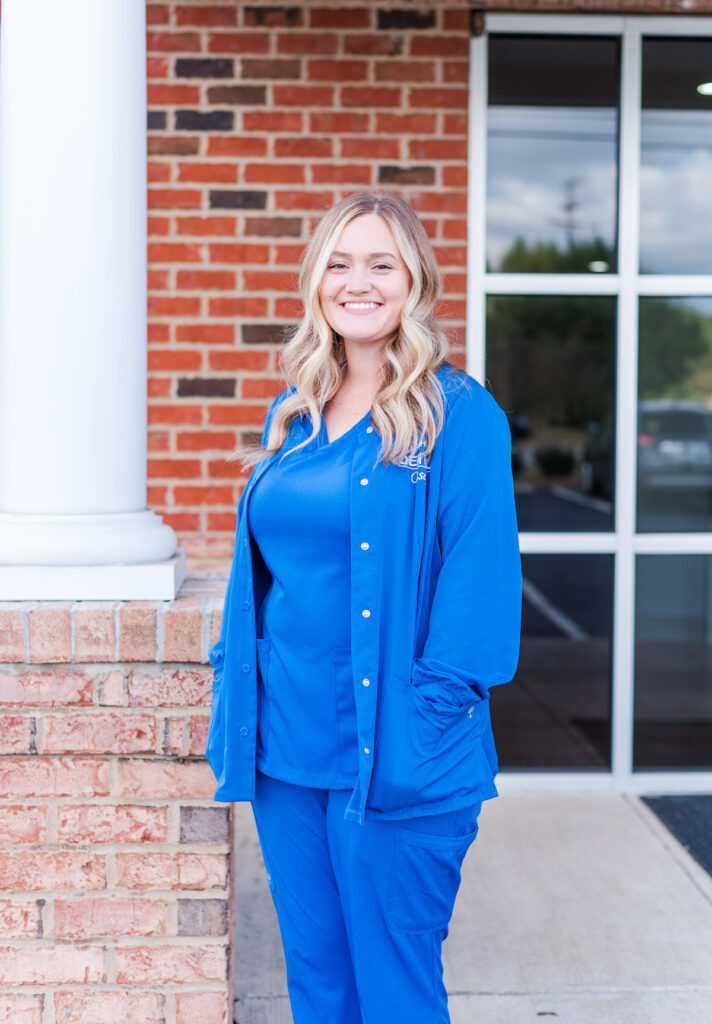 Dental Assistant
Casey
My name is Casey, and I was born and raised in Rockingham, NC. I graduated from Guilford Technical Community College in 2018. I strive to make patients feel safe and at ease during their dental appointment. As a staff, Marshville Dental strives to treat every patient like family and that is what I like most about my job! During my free time, I like to cook, spend time with my husband, and play with our dog (Lucy)!
Dental Hygienist
Jennifer
Jennifer is a native to Union County, North Carolina and got her license in Dental Hygiene in 1999. Prior to this, she worked in dental administration and dental insurance. Jennifer loves helping her patients achieve optimal oral health and getting to know them on a personal level. She and her husband have two beautiful children. In her free time, Jennifer loves getting outside with family, working out and being with her kids at their extracurricular activities.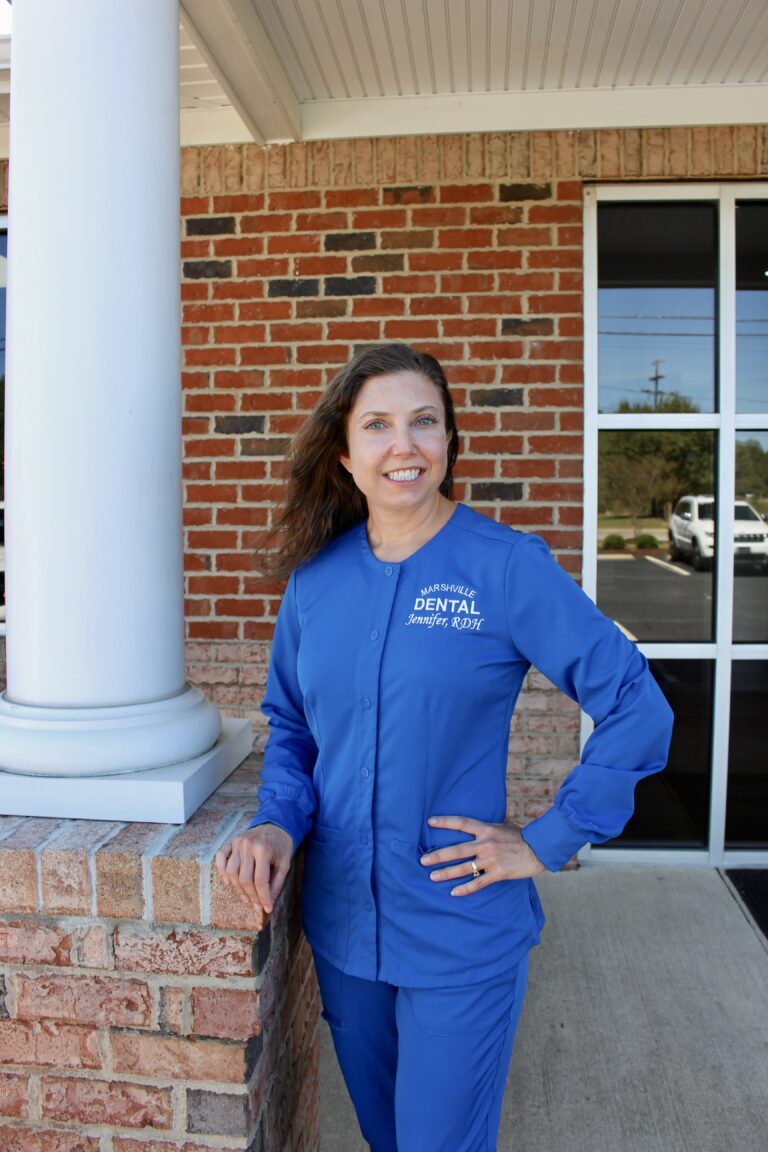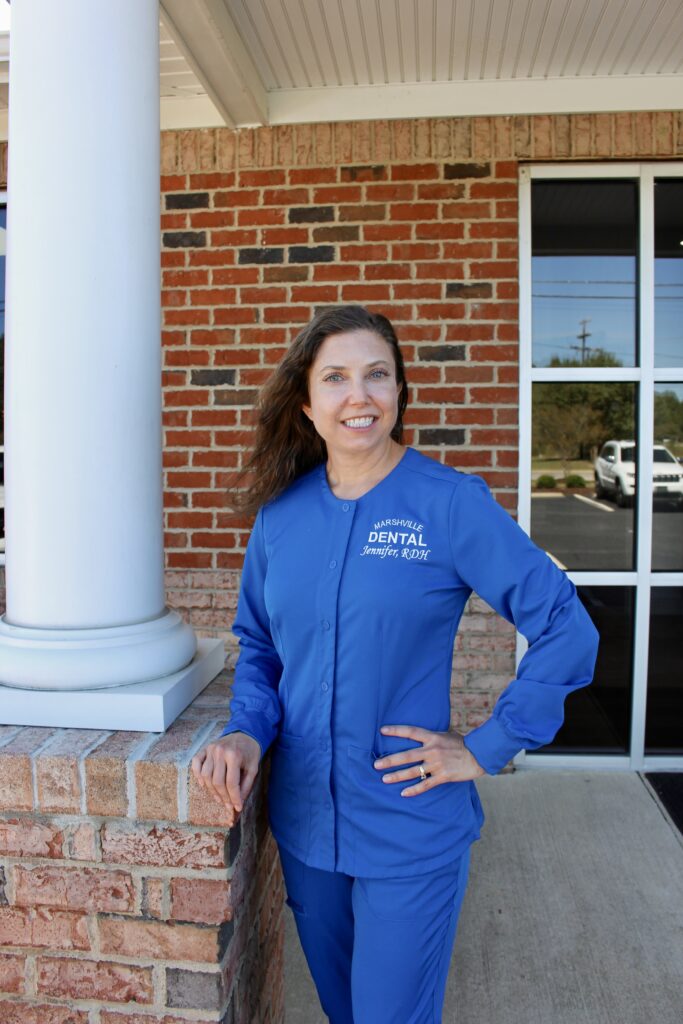 Schedule an appointment
We would love to hear from you!